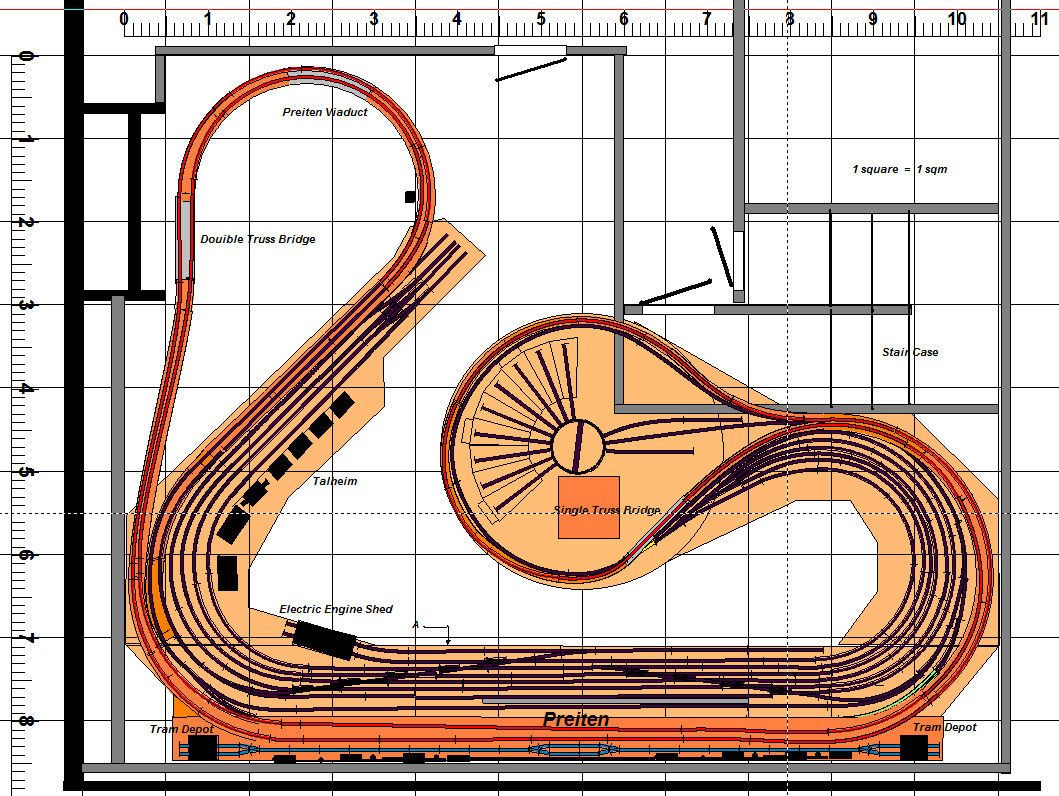 After the room was completed Vladimir built the benches as shown above in OCHRE 

In ORANGE is shown the upper part of the layout (Bahnhof Strasse in Preiten) which is placed 200 mm higher than the base board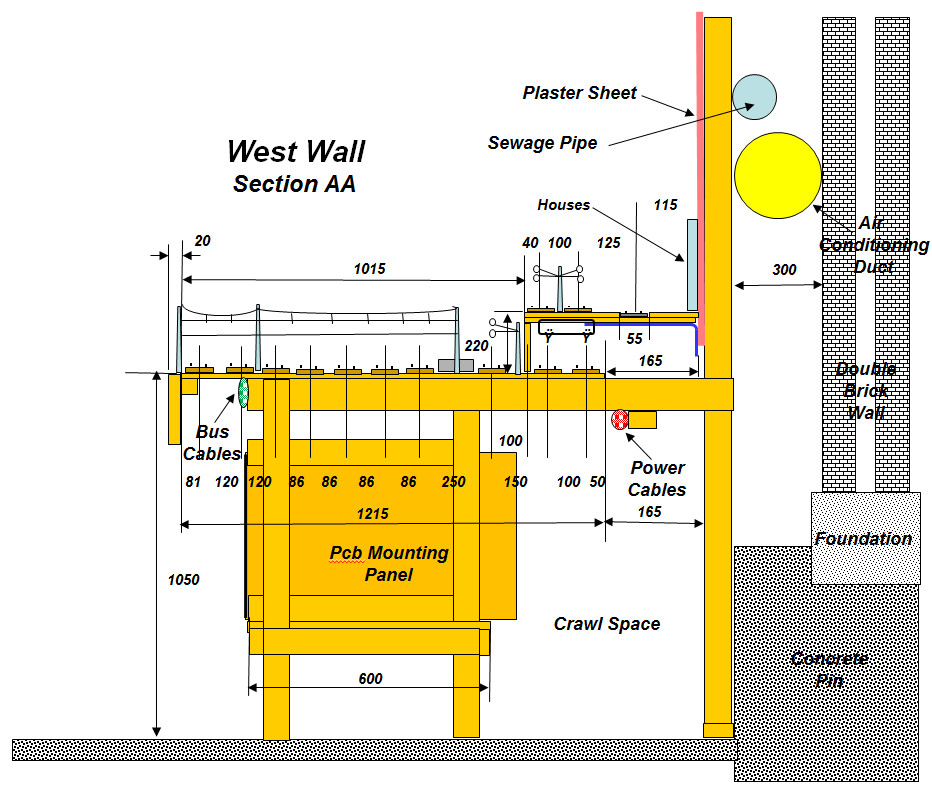 The above section through the west wall explains how the bench work around Preiten Hbf is arranged and how access to wiring is achieved.

The Photo Gallery below shows some of this work
After the benches and paths through the mountains were built PECO track (and CORK Underlay) were glued down with contact cement.

This was done for the sake of accuracy – we were aware that gluing implied great difficulties when correcting mistakes!

For accurate track laying we employed guides as shown below.